CTS Basic Training Workshops. To understand Human Rights, it is helpful to understand one another. Conflict Transformation Services provides an opportunity to practice the principles of dialogue, nonviolence and reconciliation. Workshops can be done onsite or at our retreat facility in Orange VA. Accommodations are available for small groups and one-on-one training. Continuing Education Credits are available for clergy, medical professionals, counselors and social workers. Once you complete your training, you become part of a network of facilitators who support one another as we do this work.

Facilitation. If your are involved in a conflict and would like someone to facilitate, we have a team ready to help. We also facilitate meetings, consensus process, and provide observation for elections and events.


Powered by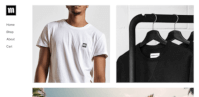 Create your own unique website with customizable templates.