United Nations
. Imani Works is a non-governmental organization of the United Nations. As such, we send delegations of members to various events hosted by the Department of Economic and Social Development. You can learn more about this branch of the UN at
https://www.un.org/development/desa/en/about.html
Ecology and Conservation.
Multiple citizen science programs at the Jennings Farm in Virginia are underway. There are three projects for 2018: Monarch larva monitoring, native pollinators and Bat echolocation. There is no mistake that the projects are centered around insectivores and the health of insects on an organic farm. Yes. Sustainability relies on monitoring these populations. Hiking trails, a labyrinth, a pond, streams and a healthy climax forest help us keep the pulse of the land as we monitor wildlife and plants daily.
Blessings for Blacks
. During a time of increasing racial unrest in the United States, the United Nations has listed several human rights violations that need to be addressed. As many await justice we gather each week online to raise consciousness with good wishes, thoughts and interfaith prayers for people of color living with oppression. Those blessings are shared with organizations across the country on the front lines of social change. Join us in this simple act of kindness. Thousands have been uplifted by this effort. Blessings can be posted on our Facebook
page
.
Prisoner of Conscience Letters.
For those innocent people whose human rights are violated by unfair detainment, we have written over 2000 letters. Many people for whom we have advocated have been freed. Others have not. We join with others around the world to speak truth to power. The prisoners we support are vetted through Amnesty International. Letters to advocate for the release of prisoners can be obtained at the Orange, VA office.
Children's Rights.
Today, children do not have the same rights as adults. WE have a signature campaign to bring attention to this problem. The USA is the only free member state of the UN that has not ratified the Convention on the Rights of the Child. Every November, we send hundreds of colorful hands with the signature of those who support children's rights to Washington, DC. In 2009, we received a commendation by President Obama for our efforts. Want to join us? Ask how your organization or community group can help.
Conflict Transformation Service. Everyone faces conflict at some point. How we manage conflict reflects who we are. Topics of nonviolence, conflict and reconciliation are explored during a 3 day retreat. Upon completion of the course, you will recieve continued support from a team of professionals who can consult with you on projects and conflicts you may facilitate. Continuing education credits are available for social workers, medical professionals, counselors and therapists. Contact us for more information. There is no pre-requisite or experience needed for the course. Facilitated services are available to the public. Contact us for more information about the workshop or a consultation.
Microloans
. Small loans made by teams to an individual is an award winning economic tool that helps local entrepreneurs around the world improve their lives and communities. Imani Works partnered with Kiva in 2007 to make dreams come true for several people. Join our team at Kiva.org.
Powered by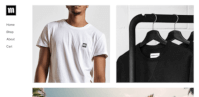 Create your own unique website with customizable templates.