Medical Care. One of our basic human rights is the right to life. At Imani Works, we believe that life should be a healthy life. In our response to the Sustainable Development Goal #3 Health and Well-being, we provide affordable health care at our location in Orange, VA. Dr. Dena Jennings is an Internal Medicine Specialist with over 20 years experience. All patients are accepted regardless of insurance or lack of coverage. On Thursdays from noon until 1pm, we meet for meditation. Call the office today to find out more details. 540-672-9000. Or you can follow Dr. Jennings on Facebook: AskDrDena.
Cultural Events​ Affrolachian On-Time Music Gathering.
Sept 12-15, 2019. This event brings together lovers of Black Appalachian music and dance in the Piedmont of Central Virginia. This 4 day free festival of American roots music ends with a fiddle competition to honor Paul Jennings, a fiddler/violinist and enslaved principle manservant President James Madison. For details about the event, watch this website or contact us today.
Earth Day Celebration.
April 13, 2019. Our annual celebration held in the Town of Orange is a week early this year due to Easter weekend. Join us for a farmers'market, music, sustainability demonstrations and a panel discussion. Last year, we attempted a world's record to volley a large earth beach ball.
Powered by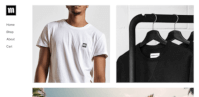 Create your own unique website with customizable templates.